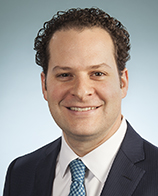 Scott Halper is a Principal at Siguler Guff. Mr. Halper is actively involved in deal execution, sourcing, and analyzing transactions across the Firm's investment products.
Prior to joining Siguler Guff in 2016, Mr. Halper was the Chief Operating Officer at Czech Asset Management, where he was responsible for oversight of all non-investment activities, including fund operations, fund formation and limited partner due diligence.
Previously, Mr. Halper spent five years at Stamos Capital Partners as a Director responsible for operational due diligence across all of the firm's investment strategies. From 2007 to 2010, Mr. Halper was a Senior Associate at Central Park Group, where he focused on both investment and operational due diligence on hedge funds, fund of hedge funds, private equity, real estate and asset management service providers. From 2005 to 2007, Mr. Halper was employed by Lindsay Goldberg & Bessemer as a private equity fund accountant. From 2003 to 2005, Mr. Halper worked at UBS Financial Services, Inc. as a Junior Financial Analyst in the Alternative Investment Group.
Mr. Halper earned a B.B.A. in Finance from the University of Miami.