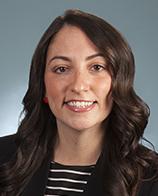 Patricia Last is a Vice President and Human Resources Manager at Siguler Guff. Ms. Last is responsible for firm-wide recruiting, employee on-boarding and benefits, and policy administration. She is also actively involved in the compensation process and employee relations.
Prior to joining Siguler Guff in 2013, Ms. Last was a Human Resources Assistant and Office Manager at Gruss & Co. LLC, a family office, where she supported daily operations and facilitated employee benefit administration. Previously, Ms. Last was a Health Concierge at Aetna Inc., where she was responsible for short-term disability, long-term disability, Family and Medical Leave Act and medical benefit administration.
Ms. Last holds a B.A. in Communication Studies from The University of North Carolina at Chapel Hill.