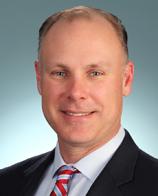 Michael Ruggeri is a Managing Director at Siguler Guff and serves as the Firm's Chief Financial Officer. Mr. Ruggeri is responsible for managing Siguler Guff's accounting, tax and financial reporting functions. He is also actively involved in various operational and investment-related processes within the Firm. He has 25 years of experience in the asset management industry.
Prior to joining Siguler Guff in 2014, Mr. Ruggeri was a Partner at PricewaterhouseCoopers LLP, where he specialized in serving clients in the alternative investment industry. In his role at PwC, Mr. Ruggeri was the global engagement partner covering numerous multi-billion dollar hedge fund and private equity fund clients. Mr. Ruggeri also provided audit, accounting and consulting services to a variety of clients including global investment banks, regulated investment companies, and family offices. In addition, Mr. Ruggeri held various leadership positions at PwC related to operations and human capital.
Mr. Ruggeri holds a B.S. in Accounting from Rutgers, The State University of New Jersey and an M.B.A. from Columbia Business School. He is a Certified Public Accountant in the States of New York and Connecticut and a member of the American Institute of Certified Public Accountants.